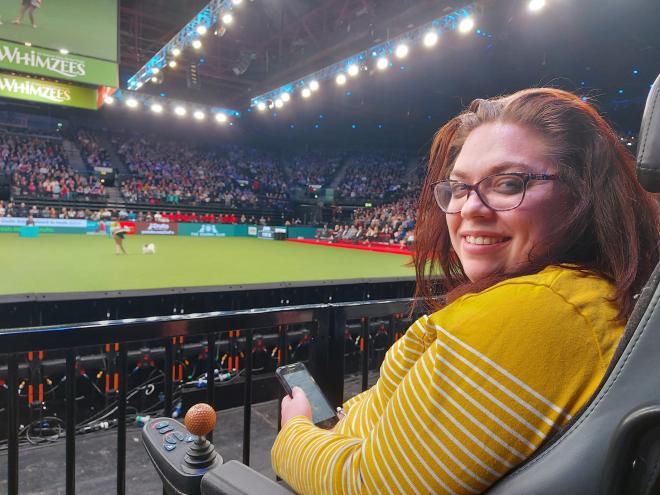 I had the opportunity to go the kennel club show Crufts, which I have always wanted to go to, so something ticks of my wish list. My Great Great Great auntie used to breed Golden Retrievers and was a Judge at Crufts so its in my blood right? I felt like I had come back to my people. 
When you walked in you could smell the dogs in all their lovely shampoos, the familiar smell of dog biscuits. Just by being at Crufts itself, you could just see how proud and the love all the owners had for their dogs.
You could shop for England there was everything you could have need for you dog from dog bed to dog DNA kits. For me I wanted to experience more of the classes and the big ring I needn't move all day as once you give up you set in the arena there was no getting it back. We saw the flyball, Agility and Heel work to music. We saw the Golden Retriever display team which seemed like dancing to music in a format that they knew very well, dancing to Abba. I am not sure who had more fun which made me giggle as some of the dogs loved it and had been doing it for years so knew what to do and others were jumping for their treats. 
All this obedience training made me want to do a it with my dog Indy, I came back full of ideas of what we could do but Indy was having none of it, she is a chihuahua after all. Crufts is set in the NEC which is all flat for the disabled guest access as usual massive consideration when going to something like this so it's nice not to have to think about it. The NEC is big so I didn't even get round half of it!